Well, I was out of town yesterday, when AG had their 50% sale. :( They had both of Mckenna's leotard sets and another one of her outfits. Bummer. :( I had really wanted those outfits, but oh well. They still have Cooper on the website, so I could get him. Oh well.... *sob sob* Anyways, if you got some of the Mckenna items, enjoy them! Some way or another I'll try to get one.
I do have some good news, though! :) I am going to the AG Store this weekend while we're travelling, and I've saved up enough for a doll! I have a bit more than enough, and now I have a...... predicament. :P
Who should I get?
~Mckenna from Ebay. She's not too expensive on Ebay, just a bit extra. :)
~Caroline from the AG Store. I love the color of her eyes and her hair.
~Josefina. I don't think she's my favorite of the group, but she does have great stories and a beautiful face. I'm afraid her hair might get frizzy....
Kaya is a really unique doll.... again I'm afraid about her hair. :P
~Molly. Usually Molly wouldn't be on my list, although I'm afraid that she might retire soon.... I don't know if I should get her or not.
~MAG #17 is really unique, and I haven't seen any bloggers who have her yet. I really think she's cute and would be my first MAG doll.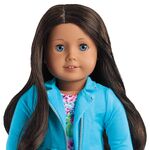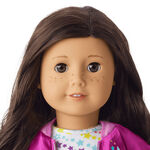 ~ #49 and #55. I put them in the same slot because they look a lot alike to me, at least. :P I know they're different, but they're the same to me.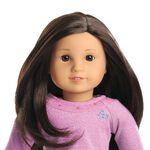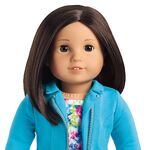 ~#30 and #40. It's hard to tell the difference between these two, isn't it? I think that I like #30 better.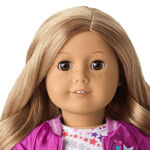 ~#24 is pretty unique too, although the Spicy's do have her so she's pretty iconic. 4 is my favorite number, too. ;)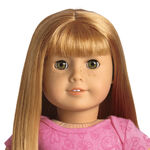 ~#38 I kind of like......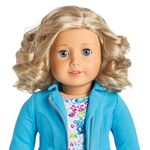 ~#56 is cute, too. I think her hair might be hard to handle.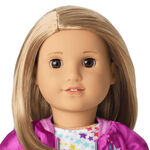 ~#53 is also cute. I really like the face mold, and she's kinda like Kenna.
Okay, I know this is a SUPER long list. I'm never going to buy all of these dolls, even if I had enough money. Some of them I only like a little, but I thought I'd give you a big choice range.